Agile Writer News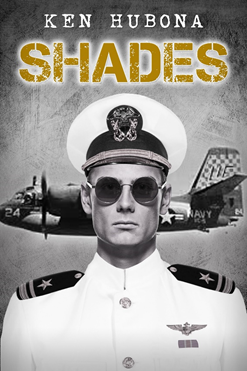 Agile Writer Ken Hubona Does it Again: Shades Released!
David Quinn isn't about to get drafted into the Army. Let someone else slog around the jungle to fight Lyndon Johnson's war. But his student deferment is about to run out, and the Navy and Air Force recruiters are already swamped with panicked college boys in the same pickle. He can't run to Canada. That would kill his dad. And getting a conscientious-objector deferment practically requires being a priest. So when a recruiter shows up on campus pitching the sizzle of naval aviation, Dave is seduced by the golden wings, ultra-cool aviator shades, and the promise of a jumbo jet career as a Pan Am captain. It is both his way out and the glamorous career he deserves.
But he lands in a remote outpost, where he struggles against a demanding superior, aging aircraft, and his own fears. When his dogged ambition inflicts devastation, he has to face the kind of man he has become, profiting from war while others suffer. Now, he must make an agonizing choice.
SHADES is a story of ambition and friendship, sacrifice and loss, and ultimately, discovery and hope. In the worst of times we find the best in ourselves.
Author Bio:
Ken Hubona earned his Navy wings in 1969. Stationed in the Philippines, he deployed to bases throughout the Far East, including Da Nang and Cam Rahn Bay, Vietnam, and logged carrier landings aboard the USS Constellation, USS America, and USS Shangri La. This novel was inspired by that experience. He now lives and writes in suburban Richmond, Virginia.
Get the Paperback or Kindle at Amazon.com.