Agile Writer News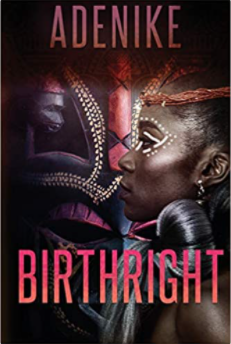 Agile Writer Adenike Lucas Publishes "Birthright"!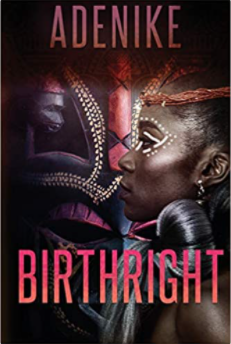 Congratulations to our own Adenike (Brandi) Lucas for her publication of "Birthright"!
Lucas let me know back in May and with everything going on, it slipped my attention to send out a notice.
Check it out on Amazon:
Meet Medallion. The great niece to Mary; a distinguished woman with a vast family fortune. Mary wants to pass the family traditions of healing to Medallion, but Medallion is distracted by the torrid affair she's having with Rodney, her husband Waymen's work rival. Medallion is pregnant with her first child and doesn't know if Rodney or Waymen is the father and uses the revelation as a way to keep at least one of the men by her side.
Medallion's married life is tumultuous, but Aunt Mary believes some time spent at the family home, Glory Hill Plantation, could be just what the young couple needs to rekindle their love and bond over their new baby. Unfortunately, time spent at Glory Hill could possibly be the end of their marriage and their family when a mysterious woman makes friends with Medallion. 
In 1858, Sunta, the youngest of seven enslaved women on Glory Hill Plantation dies while giving birth to her son Elijah. Only wanting to be with her first born, Sunta waits in The White, a space between the realm of life and where the ancestor's dwell. When the reunion she longs to have with Elijah never comes, she finds her way back to the realm of life clinging to a soul she thought belonged to her baby. Now back on Glory Hill with the child she thought she lost, Sunta makes the choice to take them back to The White where they can both rest in peace. 
Birthright is the story of legacy. Follow Medallion as she learns the power her ancestors possessed also lives within her. Before her powers can be bestowed, she has to learn the power of love and sacrifice which will keep her family together. With the help of her Aunt Mary, her husband Waymen, and her new friend Nurse Jackie, will she finally make the sacrifice of love, or will she allow her selfishness to rip her away from her true destiny?