SO YOU WANT TO BECOME A WRITER BUT THE REAL QUESTION IS HOW TO START A WRITING CAREER WITH NO EXPERIENCE? HERE'S HOW YOU CAN DO IT AND FIND WORK TOO.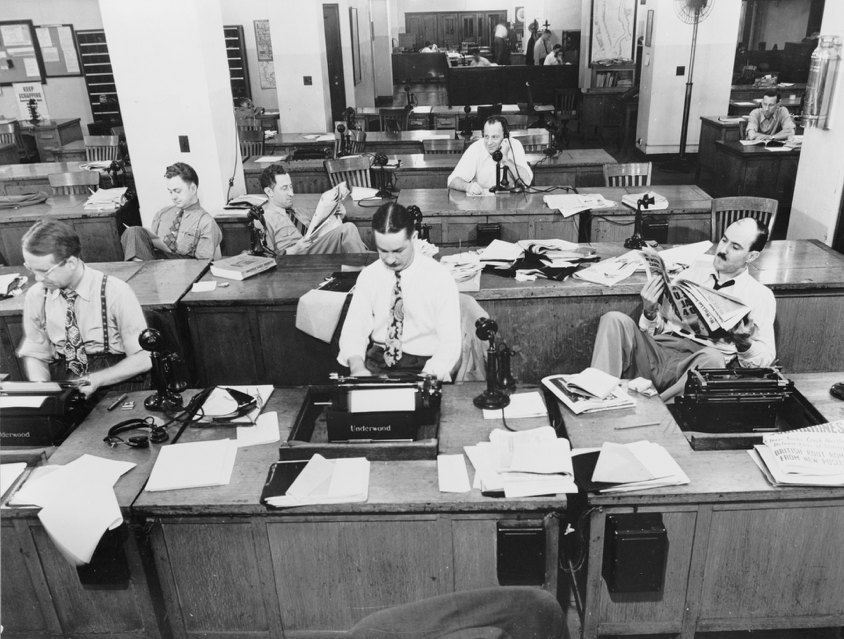 Starting a writing career without any formal education can be daunting. Don't worry though, this article will show you how to start a writing career with no experience.
Don't let other people discourage you. No, seriously!
You'll get "the talk" from some people that you tell about your plan to start a writing career. You know, the one that goes something like this:
Can you type without looking at the keyboard? How fast can you type? You know it's difficult being a full-time writer. Blah blah blah…
Don't listen to the naysayers or largely negative messages that you'll get out there. Don't believe what others say until you try it yourself.
So with that out of the way, let's move on.
What You'll Need to Start a Writing Career
Contrary to popular belief, you don't need any experience to start but you do need the willingness to do and a determination to succeed.
So how do you start learning?
Start by reading some publications from other established writers or people that inspire you. Then you need to take the following steps.
1. START WRITING MORE
At first, you may find it difficult to write for hours but most things worth doing are. So don't be discouraged.
At this stage, you may not have any work or contracts and that's ok. By writing regularly, you'll begin to develop the skills necessary to become a great writer.
Also, the best thing you can do for yourself is to start a blog!
A blog will help you focus on a niche topic that you enjoy and come in handy for acquiring higher paying clients in the future.
Most importantly, it'll give you much-needed experience but make sure that you're open to feedback.
2. ACQUIRE EFFECTIVE COMMUNICATION SKILLS
Communication is important in our personal and work lives. So learn to communicate effectively because you'll need these skills when dealing with clients.
This article about communicating effectively is a good start: 7 Tips to Improve Your Communication Skills.
3. BUILD YOUR REPUTATION
It takes 20 years to build a reputation and five minutes to ruin it. If you think about that, you'll do things differently.

—Warren Buffett
Luckily, it's not going to take you 20 years but Warren drives the point home.
You need to build a portfolio to start building your reputation. You don't need to have published pieces but you do need samples.
Going back to step one:
If you're frequently writing, then you'll always have an abundance of samples to show potential clients.
4. KEEP UP WITH CURRENT TRENDS
To keep up with trends, you can subscribe to a few blogs that you enjoy or read current publications on things that interest you.
Many writers focus on a single niche while others can write about practically anything that comes their way. Neither approach is wrong.
It really depends on what you want to do.
5. LEARN THE BASICS OF SEARCH ENGINE OPTIMIZATION (SEO)
A basic understanding of SEO is an asset to most clients but not absolutely necessary. Some clients will want their articles optimized for search engines, so having this skill can help you win those contracts.
Where to Find Work
It wouldn't be complete without this!
Here are some great places to find work as a writer.
Freelance Websites – Sites like Upwork, Guru and Freelancer are great places to find writing gigs. Clients go to these companies to post available assignments and freelancers apply for the work. The competition can seem fierce but you can win bids if you focus on value or customer needs.
Content Mills – Similar to freelance marketplaces, these websites act as the middleman. You'll definitely find work here but the pay is a little lower. Popular content mill sites include: TextBroker, Great Content and Hire Writers.
Job Boards – In most cases, you can find the best paying gigs on job boards like Indeed or Career Builder. Often, these are companies looking for full-time or part-time writers. Also, yearly contracts or more are posted on these sites.
Market Yourself – This one can be tough, especially when you're just starting out. If you don't have one already, get a website or blog and start marketing yourself. You can use social media, email, video or other strategies to do this. However, make sure that you choose one primary marketing strategy and focus on it.
That's it! You're ready to start your writing career and build up experience along the way.