Agile Writer News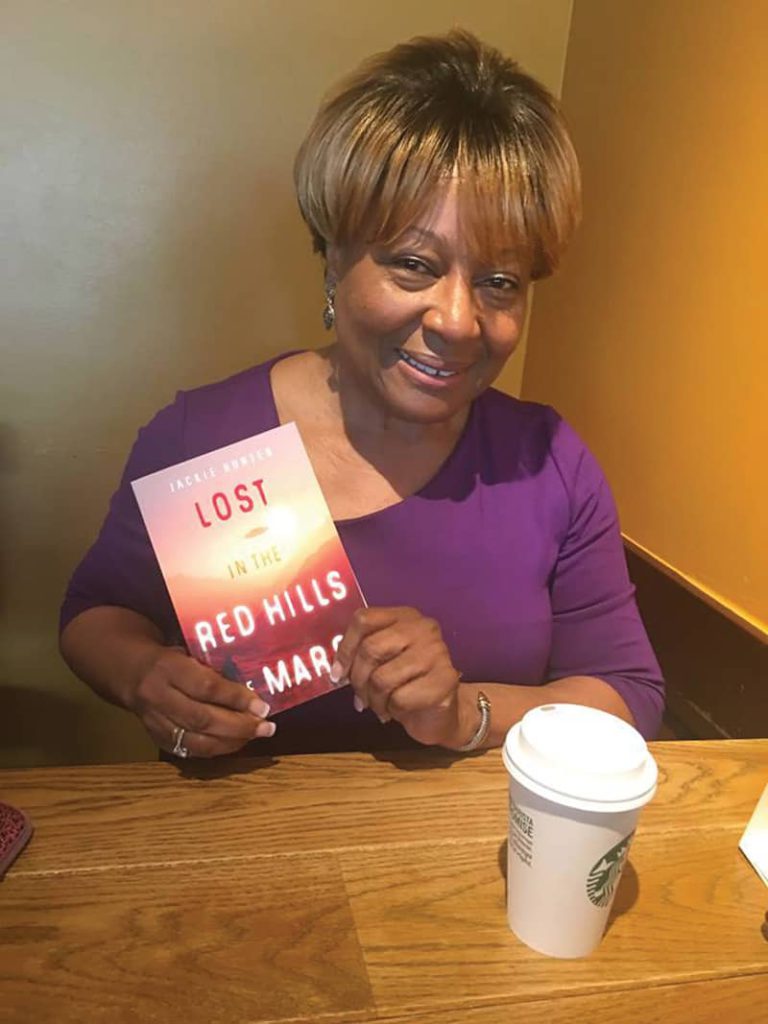 Agile Writer Jackie Hunter in Boomer Magazine
From Boomer Magazine…
Jackie Hunter showed up at the coffee shop with two books. One was her own. The other was, well, OK, perhaps a slightly better-known Mars book, Ray Bradbury's The Martian Chronicles. Kirkus Reviews had likened a Bradbury plotting device to one of her own. So Hunterthought she should read the science fiction classic.
But of course. What's one more item on her massive to-do list.
Read a book? Certainly.
Maybe over lunch.
As you know, "Second Acts" features inspiring people who didn't clock out once they gave up the 9-to-5 gig. Many baby boomers – first careers behind them, productive years ahead – seek a rewarding change of pace. But for Jackie Hunter, who is now 67, this is more like a 22nd Act. The woman operates at hyper speed – fittingly enough for someone who has just written a sci-fi book for teens, Lost in the Red Hills of Mars.
We met the other day at a Starbucks near Parham and Staples Mill roads. Hunter remembers writing poetry and short stories as a 12-year-old. There was nothing to suggest she would write a book, though.
Hunter had started teaching middle school math and science in 1973, retiring in 2004. (Five years as an assistant principal at Lakeside Elementary School were in the middle.)
"Retirement" meant anything but retirement.
Read More at Boomer Magazine…