Agile Writer News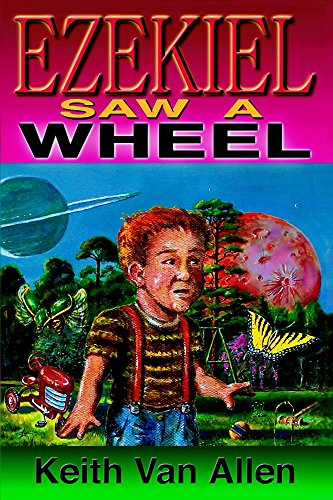 Agile Writer Keith Van Allen Releases New Novel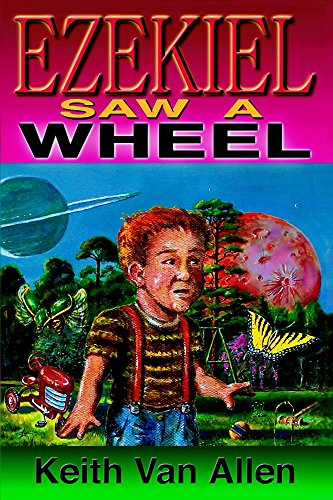 Ezekiel Saw a Wheel is a Sci-Fi Suspense Magical Realism novel by animator director Keith Van Allen, about an excentric cartoonist, Zeke Landover who's convinced he and his family were once abducted by aliens. What he finds out is far more startling, and his cartoon characters agree with him! A surrealistic romp through the back roads and towns of historic Virginia, as Zeke and his friends search an otherworldly humanoid,while often chased by odd and sinister men of unknown origin and frightening agenda.
Van Allen worked with Agile Writer Coach Greg Smith in 2014 to bring his unique skills and story to the world. He has twisted his TV animation and cartooning career into an extraordinary magical realism tale of the surreal and unexpected, set against the landscape of historic central Virginia. It's a sometimes horrific and even comic romp through town and back roads as Zeke and his friends, Jerry and Minnie, are enveloped in one strange occurrence after another, in the seemingly placid landscape of their lives. At each turn of the road, the friends are confounded and confronted by things which challenge their conceptions of reality, the Universe,time and what's actually happening around them in the everyday world,(that is when they have the time). Alien and metaphysical worlds collide as the friends go spinning onward through vortex after vortex of mysterious apocalyptic visions and bizarre situations. A truly wild ride of weirdness!
Also along for the ride, inside Zeke's mind are his cartoon characters from his weekly comic strip (which he really should be working on), Melvin the Gunk and Stupid the Cat, a marooned blobby alien and an out-of-work cartoon character actor, who drive a 39 Ford in search of America. Zeke struggles to keep his mind on creativity and also the business of survival while they intrude on his thoughts at unwanted moments,and even try to help him (if he'll let them), and in between his occasional rants about the world, the media, the environment and politics.
Minnie is an ex-girlfriend psychic of free wheeling New Age attitude, who re-hooks up with Zeke and joins in the undulating chase along with Jerry, an exuberant easy going but unorganized conspiracy theorist who takes what comes in his own unique fashion which defies description. Various characters of the Virginia landscape, downtown Richmond and elsewhere also invade the swirling plot,as one by one they are wrapped up and spun out, into some sort of realization that seen and unseen forces for good and evil are everywhere at work, while encountering clues which promise to lead them somehow to an understanding of what's going on in, and out,beyond,within and even without-The World.
Van Allen's book can be found on Amazon.com.