Agile Writer News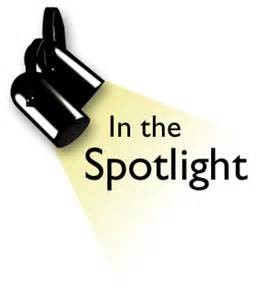 Agile Writers Spotlight
One of the great things about Agile Writers is the members. Agile Writers brings together a diverse group of people that range from college student to retiree, from editor to healthcare worker, and everyone in between. Each month the Agile Writers Spotlight will shine the light on one of these great people to hear their thoughts on writing and what it means to them.  Of course, the Spotlight will also be a great chance to brag! And who better to put into the Spotlight first than the man with the plan,
                                                                       Greg Smith
Greg's love of writing began in middle school when he wrote a short-story on time travel. Which he then had to read to the class because the teacher liked it so much. Although Greg's love of writing began in his youth, it would not be until 2001 that he would begin his quest to find the answer to the question, "What makes a good story?"
If you have read Greg's book Agile Writer Method: Your Novel in 6 Months, you already know the following story. If you haven't read the book, do so. ASAP.  2001 was the year that Greg's parents celebrated their 40th wedding anniversary. He decided to gift them with a video-tape of their story, told through a series of interviews of his parents and a ton of other family members. The video was a hit with his family members. Not so much for people on the outside. This is when the quest began.
Greg spent five years running the Chesterfield Writer's Club before deciding to start his own group. He wanted to create a group that was more than just a social meeting amongst writers. A group with structure and organization. He created Agile Writers and along with eighteen others created the Agile Writer's Method. The Agile Writers Method is based on mythology, screenwriting, psychology, and project management.
Today Agile Writers has grown. Greg has moved into a new office and the increase in space allows Agile Writers to offer more classes and seminars on a multitude of writing subjects. The first Agile Writers Conference will also be held this coming January.  But….back to Greg.  So why would a software engineer and computer scientist spend so much time helping strangers complete their first drafts?
Greg have been working with computers for over 40 years and being the software engineer that he is, everything looks like a computer program. Even novel writing. When the Agile Writers Method was created, it became a step-by-step program that just about anyone can execute. Greg also runs Agile Writers because for him there is a thrill and sense of accomplishment every time someone completes their first draft. Without Agile Writers, some novels may not have made it across that first draft finish line.
One of the questions asked to Greg for the Agile Writer Spotlight was, if he was stranded on a deserted island what one book would he take and why? He had an interesting answer. He would take the dictionary, because, "it has all the words I'd need to create stories of my own." And that is Greg Smith. Software engineer, author, and teacher. A man that looks at writing as a chance to examine all the questions he has about the world.